Key Takeaways:
Early-stage SaaS providers quickly outgrow their initial payment acceptance vendor
As business software companies begin to scale, they quickly understand the value of adding banking services on their platform
Traditional app marketplaces, which confuse many business customers, joined the endangered species list in favor of embedded solutions
Software investors can help portfolio companies scale faster and generate more revenue by recommending more Maast's comprehensive embedded finance solution
Some of the Maasters attended SaaStr Annual 2023 recently, and we made connecting with venture capital (VC) and private equity (PE) investors a major objective. Our conversations with PE and VC firms who specialize in business software providers revealed the huge opportunity embedded finance provides for investors to lead their portfolio companies to scale and three important insights software investors should consider.
---
Understanding embedded finance
In the broadest sense, embedded finance helps businesses integrate financial services directly into the software their customers use each day. Payment acceptance has become such a ubiquitous embedded finance technology that we pay the local pizzeria directly from their website – and don't worry about giving Johnny's Pizza our credit card number.
The next evolution of embedded finance introduces white-labeled checking accounts, loans, and other financial services integrated on the software that businesses rely on every day. Together, these features complete the money cycle for most businesses, providing a way to collect revenue from customers, a place to keep it safe, and a path to smooth cash flow shortfalls and continue investing in growth.
As embedded finance matures and SaaS providers like Independent Software Vendors (ISVs) and Enterprise Resource Planning (ERPs) platforms realize the opportunities available, the possibilities seem endless. Accounting and human resources solutions in your portfolio companies' business software would be a good move. What about payroll management? It's all possible.
1. SaaS providers quickly outgrow their first payment solution
Software startups have enough to worry about, so it's understandable if their payment processor isn't front –of mind. As SaaS providers prepare to scale, many realize their need for a less expensive or more profitable solution. In fact, 79% of ISVs partner with more than one payment processor – and more may not be more, according to a software study by The Strawhecker Group.1
You can determine whether your current portfolio companies are ready for an upgrade by benchmarking to the industry. Andreessen Horowitz estimates SaaS providers generate 2-5 times more revenue per user compared to a subscription-only revenue model.2 Investors who can recommend a single solution to reach revenue goals faster with less complexity provide their portfolio companies with exceptional leadership and additional value.
2. Prioritize revenue when evaluating value-added services
As SaaS solutions mature from minimum viable product to minimum marketable product, their needs evolve. They know they need to attract more customers and retain the ones already on their platform. Embedded business checking accounts offer a powerful solution.
ISVs and ERP providers can easily add business checking accounts to their platform under their brand. These accounts not only allow their customers to diversify their banking and add $250,000 of FDIC insurance to their deposits, they also centralize their most critical business operations.3
SaaS platforms already generate over $135 billion in annual revenue from embedded business checking accounts (arising from a revenue share on the average daily deposits from the platform's customers).4 That number may increase a staggering 440% by 2026.
The next question SaaS leaders ask is how hard it is to add banking to a B2B platform. It can be extremely simple, depending on how quickly the provider wants to start onboarding customers and how much branding customization they need. Software providers can embed checking simply by adding a link to their dashboard.
As platforms understand the opportunity, they get the value.
Could your customers benefit from access to an AI chatbot? Maybe. Would accepting payments via integrated text messaging reduce friction? Probably. Will offering business checking accounts and contactless debit cards unlock hidden revenue? Oh, yes.
But can you do it yourself?
3. App marketplaces join the endangered species list
Cutting-edge ISVs and ERP providers increasingly recognize the traditional app marketplace doesn't serve their customers well. SaaS companies who previously offered their customers a broad array of potential solutions are discovering the power of embedded tools. Why?
First, solutions integrated directly into the platform enhance the customer experience. More businesses are looking for their software to become their super-app. They're looking for a seamless, contextualized experience. In fact, workers report spending 59 minutes per day searching for information trapped in tools and applications.5
Second, businesses trust their software provider to determine the right solution. The ISV or ERP has insights across a broad array of businesses within their vertical. Nearly half of small- and medium-sized businesses look to their software providers for recommendations – more than their bank or trade publications.6
Extend your leadership beyond capital
As an early-stage investor, you exercise major influence on your portfolio companies. Founders look to you for advice on how to scale, grow revenue, and much more. Maast can help you provide a single, flexible solution for the SaaS companies in your portfolio, including ERP providers, ISVs, marketplaces, and more.
Maast is more than a fintech – we're a wholly owned subsidiary of Synovus Bank, which means we're built to partner with your companies from startup to exit. We also offer strong institutional perspective to meet your portfolio companies' needs for security and fraud prevention. And because we have a culture of nurturing businesses, our innovative performance marketing program helps maturing portfolio companies reach the next level and accelerate adoption of embedded solutions.
Ready to find out more? Schedule a demo of our platform today.
1 Source: The Strawhecker Group. 2023 Software Study Report. July 2023.
2 Source: Shen et al. "Fintech Scales Vertical SaaS." Andreessen Horowitz. August 2020.
3 Banking services provided by Synovus Bank, member FDIC.
4 Source: Harris et al. "Embedded Finance: What It Takes to Prosper in the New Value Chain." Bain Capital. September 2022.
5 Source: "Workgeist Report '21." Cornell University's Ellis Idea Lab. 2021.
6 "SMB Merchant Acquiring: Software is eating the world (and revenue pools)." Boston Consulting Group. May 2022.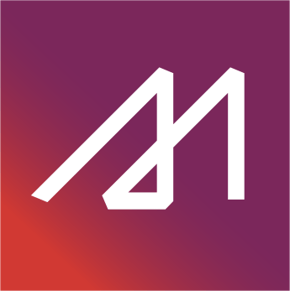 Maast
The Maast mission is to make embedded finance attainable. Software providers can partner with us to help attract new customers, potentially increase revenue per customer, and deepen existing customer relationships by seamlessly incorporating payment acceptance, banking solutions*, and more as features in their platform, under their brand. We call it "money-as-a-service". *Banking services provided by Synovus Bank, Member FDIC.