With great power comes great opportunities.
Business owners trust their Software-as-a-Service (SaaS) provider more than industry websites, trade publications, or their bank.1 Small- and medium-sized businesses (SMBs) understand how their enterprise resource planning (ERP), marketplaces, and other Independent Software Vendors (ISV) have a broader view of the evolving needs across their industry and the expertise to find efficient solutions. Businesses want and need their platforms to anticipate their needs, find the best solutions, and make it easy for users to take advantage of them.
In other words, businesses want and need a super app.
Outside the United States, super apps dominate consumer markets. These platforms offer multiple, diversified services for everyday life, provide a common financial transaction platform, and leverage intra-app data to tailor offerings. The user enjoys a seamless, integrated, contextualized, and efficient experience. For example, WeChat started as a way for users to text each other, and today also provides access to city services, allows utility payments, peer-to-peer money transfers, and video streaming.
Other super apps include Paytm (India), Grab (Singapore), Gojek (Indonesia), and Kakao (South Korea). Together, they encompass over 2.4 billion monthly active users.2 These platforms leverage their existing user traffic and distribution to drive lead generation and traffic to their partners.
American consumer platforms are working hard to catch up to their global peers. Elon Musk envisioned a broad ecosystem including payments and banking as part of his acquisition of Twitter (now X). Mark Zuckerberg is considering re-integrating the messaging platform into Facebook after spinning it into a separate app.
Here's how you can become the super app in your vertical.
Step 1: Focus on great customer experiences
Most technical experts will tell you that the Android operating system is superior to Apple's iOS. So why do twice as many Americans prefer iPhones?3 Apple manages the entire customer experience, from packaging to hardware to what apps are available in the app store. The result is extraordinary brand identity and loyalty. The impact also shows up on the bottom line: improving customer experiences can increase sales up to 7%.4
The good news is that if you're reading this, you probably care very much about your customers' experience. The average business SaaS has a Net Promoter Score of 33 – a very favorable result.1 That makes sense because your business is providing a customer experience tailored for their specific business needs.
The essence of super app design helps your customers benefit from more seamless experiences on your platform. Your current product roadmap may include ways to make the customer experience even better – but do you have the knowledge and expertise to maintain that quality across a broad range of activities?
Step 2: Prioritize revenue when evaluating value-added services
You likely have a backlog packed with ideas for tools, reports, templates, and other upgrades to make your customers' work easier – and your platform more desirable. When you decide to add a new value-added service to your platform, make sure to prioritize both speed-to-market and speed-to-revenue.
A wide range of platforms have already discovered the power of integrating financial services directly into their software. Embedded finance solutions for payment acceptance, business checking, and other financial offerings (lending, accounting, AP/AR, payroll, insurance, etc.) improve customer experiences while also unlocking new revenue streams for your business. Value-added services – not hardware – generate more than 25% of Apple's revenues and provide a 70% margin.5 Within the SaaS space, B2B companies like Mindbody and Shopify earn nearly 50% of their revenue through financial services.6
Could your customers benefit from access to an AI chatbot? Maybe. Would accepting payments via integrated text messaging reduce friction? Probably. Will offering business checking accounts and contactless debit cards unlock hidden revenue? Oh, yes.
But can you do it yourself?
Step 3: Find the right implementation partner
Embedded finance accounted for about 5% of total American transactions in 2021; soon more than $7 trillion will flow through embedded platforms.7 Many platforms already offer embedded payment processing, but this represents only one opportunity within the embedded finance ecosystem.
You can unlock additional revenue streams on your platform by providing more ways for money to flow through, including capturing deposits, account settlement and smoothing cash flows. Offering these banking services can create a thicket of complex regulations which can be daunting (to say the least) if handled on their own.
And they shouldn't have to. The right integration partner will help you integrate money-as-a-service solutions quickly and securely into your software, under your brand. It can be as easy as adding a single link authenticating user credentials for a smoother experience to your dashboard.
Super apps aren't possible without ample user trust. Success as a "one-stop shop" for your customers requires you to aggregate a great deal of user data. A good embedded finance partner should offer institutional-grade data security, compliance, and risk management.
Finally, the right embedded partner stands with you to drive adoption among your current user base and scales with you, creating even more opportunities to make cash flow from your software. What's a key indicator they care about your customer experience just as much as you do? They'll provide a white-labeled solution, keeping your brand front and center, so your customers feel that trusted partner by their side throughout the user experience.
Unleash your power with Maast
B2B super apps are coming. SMB embedded finance is still at an early stage, with just 5% market penetration.8 Still the opportunity is too big and too aligned with the core function of business software to ignore. If you want to find out more about how business checking, payment acceptance, and more can help you grow, contact us at joinus@maast.com.
1 Source: Boston Consulting Group. SMB Software and Payments Survey 2022.
2 Source: Ryan De Joya, "Demystifying Superapps: Lessons from Singapore." Dentsu Singapore. 2021. Retrieved 8/3/23 from https://brands.dentsu.com/year-review-2021/demystifying-superapps-lessons-from-singapore.
3 Source: Lance Whitney, "iOS vs Android Market Share: Do More People Have iPhones or Android Phones?" TechRepublic. 6/23/23. Retrieved 8/7/23 from https://www.techrepublic.com/article/ios-vs-android-market-share/#:~:text=In%20the%20United%20States%2C%20iOS's,Apple%20by%20a%20large%20margin.
4 Source: McKinsey & Company. "Prediction: The future of Customer Experience." 4/11/22. Retrieved 8/11/22 from https://www.mckinsey.com/en/our-insights/prediction-the-future-of-customer-experience.
5 Source: Apple Inc. Condensed Consolidated Statements of Operations (Unaudited). 8/3/23. Retrieved 8/10/23 from https://www.apple.com/newsroom/pdfs/fy2023-q3/FY23_Q3_Consolidated_Financial_Statements.pdf.
6 Source: Angela Strange. "Every Company Will Be a Fintech Company." Andreessen Horowitz. 1/21/20. Retrieved 7/28/23 from https://a16z.com/2020/01/21/every-company-will-be-a-fintech-company-2/.
7 Harris et al. "Embedded Finance: What It Takes to Prosper in the New Value Chain." Bain Capital and Bain & Company. 2022.
8 Source: Boston Consulting Group. The Embedded Finance Report. 10/24/22. Retrieved 8/10/23 from https://adyen.getbynder.com/m/70b3229e56d95fde/original/Embedded-financial-products-final.pdf.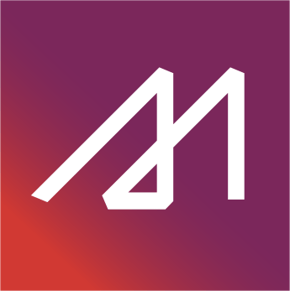 Maast
The Maast mission is to make embedded finance attainable. Software providers can partner with us to help attract new customers, potentially increase revenue per customer, and deepen existing customer relationships by seamlessly incorporating payment acceptance, banking solutions*, and more as features in their platform, under their brand. We call it "money-as-a-service". *Banking services provided by Synovus Bank, Member FDIC.