Key Takeaways:
Embedded finance solutions help SaaS providers create more delightful customer experiences and potentially earn two to five times more revenue
Seamless, branded payment acceptance and business checking account experiences on ISV, ERP, and e-commerce platforms require an experienced partner, not a vendor
The wrong choice can produce terrifying results for your operations, brand, and customer experience
An embedded finance partner like Maast helps you rest easy and enjoy fewer tricks and more treats


At this time of year, many of us enjoy the light thrill from frightening tales around the campfire. Spine-tingling stories highlight potential dangers and remind us to feel grateful for the safety that comes with good decisions and partners. How useful are scary stories for business leaders?
The lifelong learners among the Maasters reframe these spooky tales as "case studies." Some case studies highlight how adopting embedded finance – adding financial features like business checking accounts and payment acceptance to non-financial platforms – can help businesses unlock new revenue and provide better customer experiences. These case studies show what can happen when things go wrong and offer a better path.
---
Mistaken identity
It was a dark and stormy night, and your customer sells umbrellas. You are an independent software vendor (ISV) who specializes in souvenir and novelty shops. You've built a platform from the ground up to help customers manage inventory, track employee hours, and more. You've just expanded to offer payment acceptance on your platform.
Your customer takes the credit card from a young woman with a small child on their hip. She's buying her daughter a candy bar and a large umbrella for them to share and (hopefully) stay dry in this rain. Your customer runs the card.
"Transaction: Declined," the terminal returns. Your customer runs the card again.
"Transaction: Declined." It says again.
"I'm sorry," your customer says. "Do you have another card?"
"Of course not," says the woman, in a European accent flushed with irritation. "Nevermind. I'll take my business elsewhere."
The customer picks up the phone to call your support line.
Sleep better knowing your payments provider understands transactions don't take place in a vacuum
It happens more often than you think: a recent study found that 12% of credit and debit card users reported card decline in the last year. A declined transaction can be embarrassing for both the merchant and the customer.
In this case, a point-of-sale IP in the U.S. and a billing address on a credit card outside the country may score a high risk of fraud and be declined. Maast uses a sophisticated algorithm to evaluate the potential buyer's persona and complete the picture of a traveler who's made multiple safe transactions.
When the site went out
One night on Elm Street, the IT team member on call was enjoying a scary movie at home. Suddenly, he received a text alert: NETWORK DOWN.
He opened his laptop and navigated to his company's home page. The browser window said "404 Error. Page Not Found." A scream filled the house. He recognized the scream as his own.
He reset the server as quickly as he could, contacting his company's internet service provider to confirm all their systems were online. It seemed like everything was safely up and running again. The man returned to his movie and eventually went to bed.
It wasn't until the next morning he discovered the text message from his sales leader, sent at 3:11 am: "Payment portal down."
Feel good about the integrity of your embedded payment acceptance and bank account systems
The average SaaS company experiences 12 incidents of unplanned downtime each year. While once a month might not sound like much, downtime can have serious consequences for your customers and your business. A single hour of unplanned downtime costs small businesses roughly $25,620.
Maast has multiple redundant systems built to help ensure your white-labeled payment experience and checking accounts are stable when you and your customers need them most. If you have any questions, our team is available to make sure you get what you need, when you need it.
Frankenstein's monster
The office was quiet—almost too quiet, and the Chief Revenue Officer was gathering her reporting for the quarterly board meeting. Her company's enterprise resource planning (ERP) software platform had enjoyed record growth in users, who were attracted to their new payment acceptance and integrated business checking accounts. Additionally, existing users had adopted the services at an unexpectedly high rate, and overall time on platform significantly exceeded expectations.
All she needed to do was add the numbers to her spreadsheet to quantify the benefits.
From her payment acceptance partner she found the number of users and the transaction revenue generated. It accounted for more than twice the company's subscription revenue. She checked her embedded business checking accounts dashboard and found the number of accounts hosted on her platform and the total deposits her platform has originated.
But what was the overlap? Which business checking customers should she cross-sell for payment acceptance? Who used their embedded payments features but took their payments revenue off-platform?
Trying to combine different systems had created a monster!
Know more about your customers with a unified, seamless experience
We know customers love when their software providers offer embedded finance services. In fact, 88% of them prefer omnichannel branded experiences.1 ISVs, ERPs, and e-commerce marketplaces love Maast's embedded finance solutions because we place payment acceptance, business checking accounts, and more on their platforms, under their brands, from a single source.
A consolidated embedded finance strategy helps you benefit from economies of scale. Customers only need one application, and we only underwrite them once. At the same time, you benefit from greater insights into which customers are using your full product line and who represents cross-sell opportunities.
You don't have to stitch together a value-added revenue strategy on your own. Some things are better together.
The Strangers
One Halloween night the business development representative made one last call to the west coast before logging off for the night. They didn't have much hope someone would pick up.
Someone did.
"Yes… yes. Hello." They introduced themselves and their platform – an e-commerce marketplace for artisanal jewelry and other accessories. The lead seemed interested, especially when the rep mentioned their embedded checking account feature.
"Oh, that's cool," the lead said. She made silver and turquoise bracelets and belts. "I never got around to opening an account for my business. Are you a bank?"
The rep hesitated. They'd been asked this question before. "No, we're a software provider. We use a company that uses a bank."
"What does that mean?" said the lead. "Who is holding on to my money?"
"Let me get that information for you," replied the rep. "Can we schedule 30 minutes tomorrow at 11 am your time to talk about it?"
"No thank you," said the lead. "Please take my number off your list." She hung up without saying goodbye.
Feel good about your banking relationship
Maast is a wholly owned subsidiary of Synovus Bank, Member FDIC. That provides you and your clients with some substantial benefits over fintechs shopping your customer relationships to banks far and wide. Synovus takes pride in a 140-year heritage of applying its stability to the entrepreneurial spirit of tens of thousands of founders.
Maast and Synovus are designing the banking experience more small- and medium-sized businesses want. As many as 82% of business owners want to see their businesses act more like a fintech.2 A partnership with Maast allows you to benefit from the agility of a fintech and the security of a bank.
Not only do we offer your clients $250,000 of deposit insurance, we also have in-house underwriting, which allows your customers to know their non-traditional ownership structures will be addressed by business experts, not some algorithm.
Chasing ghosts
The quiet but insistent thumping continued under the floorboards, and your customer was using your software, reviewing their transaction history. They discovered an unexplained transaction. They opened the help menu and contacted tech support for payments questions.
The voice on the other line had no idea who your customer was! They didn't recognize your business!
Find a partner who takes your brand and reputation as seriously as you do
We make it our mission to create an embedded finance experience for you and your customers that is as delightful as it is seamless. It starts with a white-glove onboarding process where our team walks you through the steps of how we mold our payment acceptance and business checking experiences to your brand. Our onboarding specialists will answer your questions within the next business day.
Then, we train our customer care team with your brand message and guidelines so when your customers call us for help, they'll feel like they're talking to you. We value simplicity and ease because people consistently rate these factors as their #1 driver for brand loyalty.3
Beware the (Know) Nothing
The door was locked, and the VP of Product was settling in to clear her inbox after a long day leading her team. Opening value-added income streams played a major role in her product roadmap for the next quarter, and she's selected embedded finance as a key opportunity.
Her internal research showed somewhere between 25-50% of her customers still used personal bank accounts, and her CFO's analysis showed switching payment acceptance providers would open greater returns. She just had a couple of questions for her preferred embedded finance partner.
She searched her rep's name in her email inbox and scanned the previews of her past messages:
"I'm not sure about that. Let me get right back to you."

"That's not really my area. Give me a chance to ask someone on another team."

"I have an idea, but I want to make sure I'm right. Can we discuss this next week?"

"That's a good question. Let me get you an answer ASAP."
Her stomach twisted as she realized the vendor she'd been working with probably didn't have the experience to manage her business's unique needs.
You need an experienced partner you can trust
With the agility of a fintech startup, Maast leverages over 150 years' banking, payments, and integrated financial services expertise across our hands-on executive team. At the same time, our partnership with Synovus Bank, Member FDIC, means we have the growing resources SaaS providers need to unlock new revenue streams.
We don't know everything, of course, and we love finding the answers to challenging new questions — that's a reason we got into this business! But we have the easy answers to help you hit the ground running and earning 2x-5x more revenue.
Scares can be fun, but not when it's your business
Like the Blob, the embedded finance market will soon grow to impressive size – expanding to greater than $7 trillion in annual revenue by 2026.4 For many ISVs, ERPs, e-commerce marketplaces, and other SaaS providers, payments are the table stakes to get into the game. This only represents a narrow fraction of this growing market.
Now is the time to plan your embedded finance strategy. To review your current status and evaluate short- and long-term opportunities, schedule a time to meet with us.
1 Source: "Uniting Finance and Technology: Increase Brand Value, User Loyalty and Revenues." Netspend. 2022.
2 Source: "Delivering the Experience Small Businesses Expect." AiteNovarica. September 2021.
3 Source: "Evolving trends in brand loyalty and consumer behavior: 2023 edition." Deloitte. 2023.
4 Source: Harris, Matt et al. "Embedded Finance: What It Takes to Prosper in the New Value Chain." Bain Capital. 2022.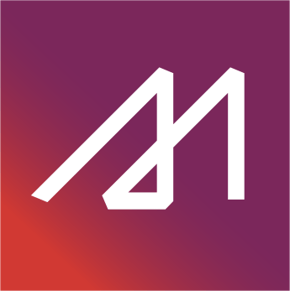 Maast
The Maast mission is to make embedded finance attainable. Software providers can partner with us to help attract new customers, potentially increase revenue per customer, and deepen existing customer relationships by seamlessly incorporating payment acceptance, banking solutions*, and more as features in their platform, under their brand. We call it "money-as-a-service". *Banking services provided by Synovus Bank, Member FDIC.