Key Takeaways:
B2B SaaS providers like independent software vendors (ISVs), enterprise resource planning software (ERPs), and e-commerce marketplaces form the technology backbone for many small- and medium-sized businesses (SMBs)
Thryv, Order, Guardian Financial, Briostack, and Abodea represent some of the most exciting purpose-built industry operating systems available
All five of these platforms show a sophisticated understanding of their customers' businesses and supply unique solutions custom-built to meet their needs
SMBs view their software provider as their primary industry expert and resource
Embedded finance solutions can help these platforms unlock new cash flows, give businesses a more delightful experience, and hyperscale


---
A delegation of Maasters recently traveled to the Bay Area for SaaStr Annual 2023, the world's #1 cloud gathering. Over three amazing days, we connected with a wide array of SaaS providers. A number stood out as offering compelling solutions within their industry's vertical. We'll be keeping close watch on these ISVs, ERPs, and e-commerce marketplaces as they grow into major players in their industries.



Thryv makes running small business simple
Who they are: Thryv offers all-in-one communications, organization, and marketing software to small businesses. They currently focus on helping home services, health and wellness, and legal businesses with an all-in-one communications command center, CRM business center, and marketing support.
One feature we love: Thryv's free forever command center centralizes calls, emails and DMs in one place. For SMB owners who are always on the go, this critical feature ensures a delightful experience for existing customers and prospects.



Ordr streamlines stadium concessions
Who they are: Ordr brings the online food ordering experience inside the stadium, arena, and more. They help ensure that fans never miss a moment of their concert or sporting event – and help vendors maximize their customers' experience.
One feature we love: In-seat delivery! For what it costs to attend a live event today, we can't afford to miss a minute. Ordr frees us from the guilt of sneaking in a snack (we would never) and makes sure vendors find us when we need them most.



Guardian helps home inspectors get paid
Who they are: Guardian Inspection Payments provides home inspectors with merchant service solutions. They've worked exclusively with home inspectors for over 20 years, making life as easy as possible with personal support and direct care.
One feature we love: Guardian Pay at Close removes even more friction from the home inspection process. It funds home inspections up front and handles the collection process so the inspector gets paid no matter what – even if the home sale doesn't close.

Briostack optimizes pest control businesses
Who they are: Briostack brings critical streamlining and automation to pest control business operations. Their elegantly designed solution helps offices automate scheduling and routing, better communicate with customers, and simplify billing.
One feature we love: The executive dashboard is everything a business leader could want from their offering system. Briostack puts critical data like active customers, accounts receivable, and revenue growth in a pleasing, easy-to-understand presentation.


Abodea empowers residential property managers
Who they are: Abodea is redefining support for single-family, multi-family, and vacation rental property managers. Their solution takes care of the most time-consuming aspects of income properties, especially maintenance and value-added tenant benefits.
One feature we love: Maintenance coverage on nights, weekends, and holidays creates headaches for property owners. Abodea helps them rest easy knowing a professional staff will coordinate service for their residents when they need it most.
How embedded finance can unlock new cash flows for these and other SaaS platforms
These SaaS providers jumped out to us because they provide the technology spine for growing businesses in targeted industries. Each solution confirms why more SMBs go to their software provider for recommendations about new services than they do industry websites, trade publications, or their bank.1 Plus, their business customers seemed more than ready for embedded finance.
Embedded finance places financial solutions on a non-financial platform, including white-labeled payment acceptance and business checking accounts. Businesses like Ordr and Briostack can provide the omnichannel, branded experiences that 88% of their customers want and open new revenue streams based on transaction volume and the average daily deposits of the accounts on the platform.2
The embedded finance revolution is already underway. Embedded finance accounted for $2.6 trillion in transactions in 2021, and that number will soon exceed $7 trillion a year.3 Now is the time to find out how Maast can help you make bank on your platform. Contact us today to see how.
Sources: 1 "SMB Merchant Acquiring: Software is eating the world (and revenue pools)." Boston Consulting Group. May 2022. / 2 "Uniting Finance and Technology: Increase Brand Value, User Loyalty and Revenues." Netspend. 2022. / 3 Source: Harris, Matt, et al. "Embedded Finance: What It Takes to Prosper in the New Value Chain." Bain Capital. September 2022.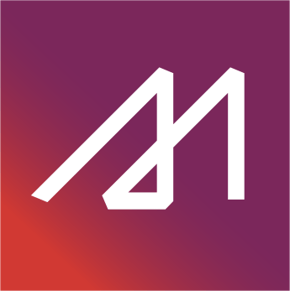 Maast
The Maast mission is to make embedded finance attainable. Software providers can partner with us to help attract new customers, potentially increase revenue per customer, and deepen existing customer relationships by seamlessly incorporating payment acceptance, banking solutions*, and more as features in their platform, under their brand. We call it "money-as-a-service". *Banking services provided by Synovus Bank, Member FDIC.